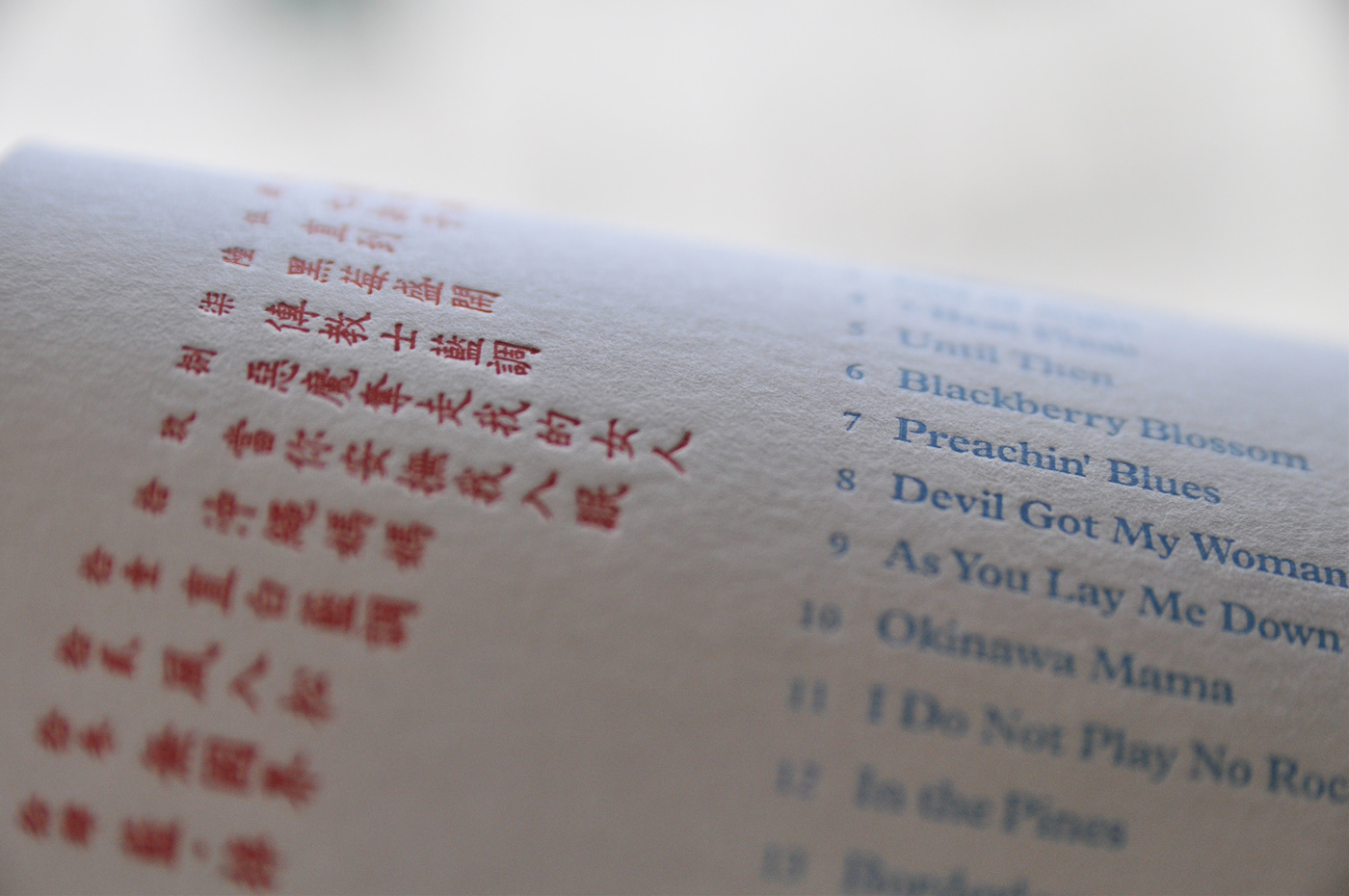 The CD packaging is printed with letterpress in Taiwan.
Fade to BLUE 
 By David Chen & Chung Yufeng
Chung Yufeng, a pipa (琵琶) player, and David Chen, a U.S. born blues guitarist, combined the unlikely sounds of Chinese pipa and blues guitar in a collaborative music project called "Fade to Blue" (藍。掉). The CD is a live recording consist of only 2 instruments, a Chinese pipa and an acoustic blues guitar with no other backing instrument. It is a dialogue between 2 musicians and 2 instruments, between the east and the west, a man and a woman from different cultural and musical backgrounds.
In order to capture the purity of their collaboration, only 2 colors (inks) were used on the entire album. Red ink for the pipa, the female musician, the east. While blue ink represents s the blues guitar, the male and also all the English text he wrote. Letterpress printing is also used to reinforce the raw and organic nature of their performance.

藍。掉
鍾玉鳯(琵琶)、David Chen(共鳴器吉他、12弦木吉他、演唱)
「藍。掉」一場新鮮的跨界實驗,琵琶與藍調吉他,在相異的文化脈絡中,彼此浸染、滲透,即興撞擊出一場精彩的音樂對話......封面以凸版印刷印製。
DFA, Design For Asia Award 2016 Bronze Award